Cheap CD Duplication

Cheap CD duplication can help you make more money while providing your customers with high-quality backup software. If you take on CD duplication duties on your own, you will have to spend time and money developing the products, designing packaging, and creating a distribution system. At www.cd-fulfillment.com, we take care of all your backup CD services seamlessly.

While you can purchase blank CDs for less on your own, our prices are some of the lowest on the market, and our services are unparallelled. We produce and distribute all of the backup CDs your customers order. Our duplicates come complete with full-color graphic design, and our packaging enhances brand recognition and makes your products easily identifiable.

Our prices allow you to make money even if you only sell a few units a day (see our pricing info). On average, 30 percent of people who purchase software online will buy backup CDs if given the chance. This is an excellent way to increase your profits within your given consumer base! Our cheap CD duplication services do not cost you much, and we do not limit the amount of money you can charge your customers. The amount of profit built into the CD-ROMs you offer is up to you.

Plus, you can use our cheap CD duplication services without paying a set-up fee or signing on for an extended period of time. You can work with us for a month, and if you are not happy, you can cancel your account. However, we have managed to make money for software companies and distributors of all sizes since our inception, so we encourage you to give our cheap CD duplication services a try. You can continue to explore www.trepstar.com to learn more or get started.
TrepStar has low prices for short run on demand fulfillment and wholesale bulk copy CD / DVD / USB duplication and production.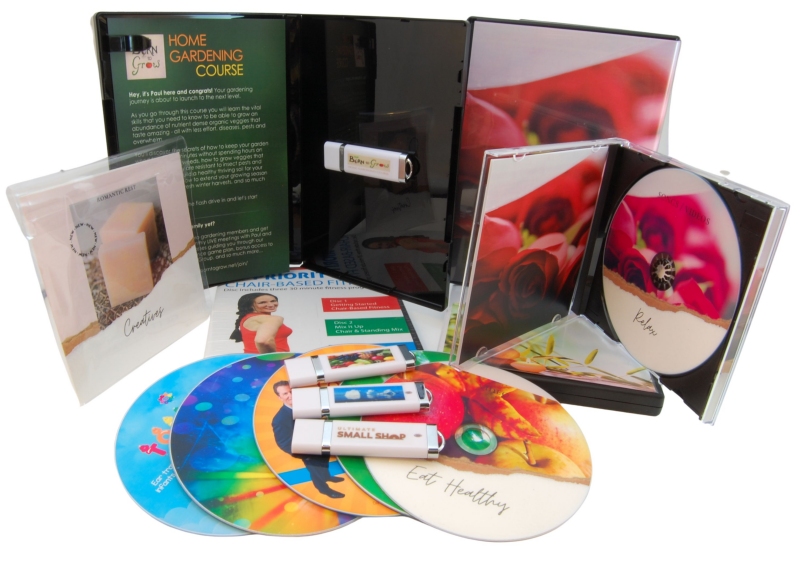 Build your brand by offering a physical product. Your customers and fans will have something to see, feel, touch, and put on their shelf to remember you by. There are countless streaming services that fans forget the minute your music or video stops playing. Create a physical connection that can be remembered for years.