Our Prices Include the Best Quality Materials.
USB Flash Drive Prices
|
SINGLE Disc Set Prices
|
MULTI Disc Set Prices
|
Buy Now Button Net Proceeds
|
Quality
|
Product Gallery
TrepStar specializes in short run, on demand, CD/DVD/USB manufacturing & fulfillment. You may always
order in bulk (25 or more units)
but TrepStar offers low prices when you order just a single unit at a time. Many of our publishers submit single quantity orders and have TrepStar make and ship them on demand at order time. Once your product is configured, our system is mostly automated which keeps prices low at any quantity.
The Best Quality CD/DVD/USB Fulfillment
CD/DVD Products:
Our low prices include Professional Grade Glossy CD/DVDs.
USB Flash Drive Products:
Our low prices include Professional Grade Tier 1 SanDisk, Micron, Toshiba, Hynix, Samsung, or Intel chips.
The Best Custom CD, DVD, USB Packaging
We use only premium, 100% new material CD/DVD/USB cases, and offer them at a low price.
Cheap cases contain recycled material which makes them brittle and easy to break.
Our prices include full color printing on the disc surface, USB flash drive, and package artwork for the best CD, DVD case design and USB packaging options.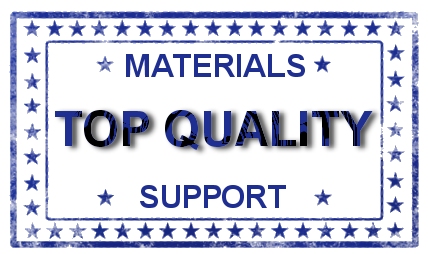 Excellent Service
We are here to help. We offer various levels of support for your custom CD, DVD, USB printing and packaging needs.
Other short run duplicators will quote a low unit price, but that's usually for cheap materials, black & white printing, or high minimum quantity purchases.
There is a big difference in quality between CD/DVD/USB Flash duplicators.
Price matters, but we offer high quality at a low cost per unit
price.
TrepStar is the only on-demand USB manufacturer and duplicator that offers a minimum quantity order of one unit.
Order single custom USB Flash Drive made and shipped at order time. Send them to your individual customers only when they order. No inventory. No minimum quantity order. We handle the USB printing, data copy, packaging, and ship directly to your customer daily.
Be careful when you see a low cost per unit advertised because:
You often must purchase a large quantity to get a low unit price (over 100 or as much as 500 units).
They often have a flat setup charge which really raises the cost per unit on small quantities (less than 100)
They may use very cheap quality disc blanks, or dull matte finish discs, or cheap dvd or cd (jewel) cases (read more on this below).
For USB Flash drives, they may use very cheap demo grade Tier 2 or worse USB chips that often fail.
For USB Flash drive fulfillment, they charge a lot extra for data copy. They may include some small amount of data loading in their price but usually, you'll pay several dollars extra per unit for full data loading.
Very often there are charges like setup fees, minimum quantities for their 'low price' per unit, or fees for fast turnaround.
There are usually up-charges for printing in color, for printing on high quality discs with glossy finish (vs a standard matte finish), or up-charges for picking higher quality materials like blank discs, dvd or cd cases, package printing, shrink wrap etc.
Charge extra for fast turnaround times. The industry considers 5 days fast. The 5 days usually start AFTER all of your project files have been sent to them and they've made a proof copy.
The mission of TrepStar.com is to provide the lowest price, highest quality product at ANY quantity
We always:
Use only premium glossy discs [see on YouTube] that have a glossy photo finish (as good or better than retail quality. Looks like a glossy photo).
Use only premium DVD cases [see on YouTube] (a.k.a. Amaray case)
Use premium CD (jewel) cases [See on YouTube] (a.k.a. jewel case)
No setup charges. Setup a free project today and use our online system to fully configure your project. Many companies have an online form to fill out so they can get your contact information to quote you a price. We never solicit you. We will send you an email if your project needs some attention, but we will never give you a sales phone call.
Our turnaround time is ONE DAY. That's right. You setup the project (free) using our fully configurable online project management system. Once the project is approved (you have entered and uploaded all the files), we approve the project and you are ready to take orders today. The product will ship on the following business day.
Our fully automatic, configurable website lets you pick the product options you need. This keeps both of our costs low and makes setup costs unnecessary.
For complete transparency, please look over our very fair minimum requirements.
No Extra Charge for Over Runs (there are none with our system)
Email support.
Our prices are low whether you order one item for an individual customer or 2 - 500 to be shipped to yourself, your clients, Amazon.com or anywhere in the world. This is possible because we have a very unique system where order processing and disc production is fully automated.
Your cd/dvd project will have a professional look and a low price per unit, no matter how many units you order.
TrepStar has always offered on demand (at order time), CD or DVD manufacturing and fulfillment (shipping) to your individual customer. This allows musicians and makers of digital product to use TrepStar to self publish their cd or dvd. We make and ship single quantity orders to their individual customers on the day the customer orders. We can do this because:

The entire process is managed online. You create a free project, upload images/artwork, documents, and files to burn.
This is why we are different and can allow you do get a low cost per unit.
Whether you purchase a single item for your individual customer, or several for you or your fulfillment house, we offer the low rate per unit.

We offer a limited set of product packaging and product options on purpose. This allows us to keep our internal setup and production cost low. Because you use our free website to configure the project, our internal setup costs are minimal so we can offer you low pricing on small quantities. This is the primary advantage of TrepStar.com
CD or DVD manufactured with our premium disc duplication machines
Full color best possible 4800dpi glossy printing on premium blank CD or DVD. No limited color thermal printing and no paper labels. Looks like a glossy photo.
Amaray cover (overwrap) insert printed full color one side
DVD case insert (goes inside DVD case) printed full color one side
Premium Black Amaray case (standard 14mm thickness and a heavy 2.1 oz weight)
Full assembly of Amaray case, artwork, and disc(s)
Full color state of the art digital printing
80# cover weight premium grade gloss paper or overwrap and insert (it's what you would see in a retail package)
Product shrink wrapped
Standard size 10.2mm thick CD Jewel case (2.2 oz which is a high quality weight). Both have a clear tray on front with a black back tray.
CD or DVD manufactured with our premium disc duplication machines
Full color best possible 4800dpi glossy printing on premium blank CD or DVD. No limited color thermal printing and no paper labels. Looks like a glossy photo.
2 panel insert and back tray artwork printed full color
Full assembly of jewel case, inserts, and disc
Full color state of the art digital printing
80# cover weight premium grade gloss paper for artwork (it's what you would see in a retail package)
Product shrink wrapped
Economical premium clear vinyl safety sleeve
Low cost premium safety sleeve. This has a clear front with a cloth back which prevents scratches to the disc.
Full color best possible 4800dpi glossy printing on premium blank CD or DVD
packaging disc into sleeve
Optional printed document
Often used as a welcome letter, or supplemental instructions.
We accept .pdf or .doc (MS word document). You simply upload this to your project.
We print up to 10 pages (this feature is mainly used for marketing or basic product instructional information).
We use 8.5 x 11 glossy presentation paper (standard size of most printer paper).
We use a high quality full color laser printer and print to premium glossy 30# text weight presentation paper (this feels a little heavier than normal laser paper and looks very professional).
There is an added cost for this option but it's necessary for some clients.
Premium quality CD, DVD, or USB case
We've been in this business since 2001 and have seen a lot of different products. You can imagine we get solicited by companies that want to sell us bulk cd or dvd cases or blank media and packaging products. We use only premium products. It took a lot of trial and error to find vendors that can supply these premium CD, DVD, USB products at the best possible price.
Some DVD cases look fine, but if you open and close them more than a few times, the hinge starts to break.
Some Jewel CD cases look ok, but the hinge breaks right away or they crack easily.
Often, the hub portion of the case does not hold the disc in place so it comes loose during shipment, rattles around, and scratches the disc resulting in data loss!
Some products just feel flimsy, look cheap, the black looks gray, or the clear plastic from (jewel case) looks slightly cloudy.
Many CD/DVD cases are made from recycled materials. The quality of those recycled plastics are poor. They are brittle, and will crack when bent. We will not use them.
Using cheap materials is acceptable for some duplicators. It is not acceptable to us. We think your customer deserves something they can open more than a few times without it breaking.
Premium blank CD/DVDs (blank media)
This is the most important part of your product. We use only professional grade premium blank CDs/DVDs
Don't get fooled by a low unit price only to find the duplicator uses cheap discs.
There is a big difference between quality blank media and much of the low quality discs that are sold.
Cheap discs can burn with flaws, or stop working after a year or two.
Cheap discs have surfaces that print to a matte finish, or the surface will flake off (sometimes during shipping).
We use only the highest quality blank discs that are printed to a glossy photo finish.
It costs about twice as much for quality blank media, but we've come to the conclusion it's the only way to go.
Your end user will have a quality product that will last for years and look professional.
TrepStar has low prices for short run on demand fulfillment and wholesale bulk copy CD / DVD / USB duplication and production.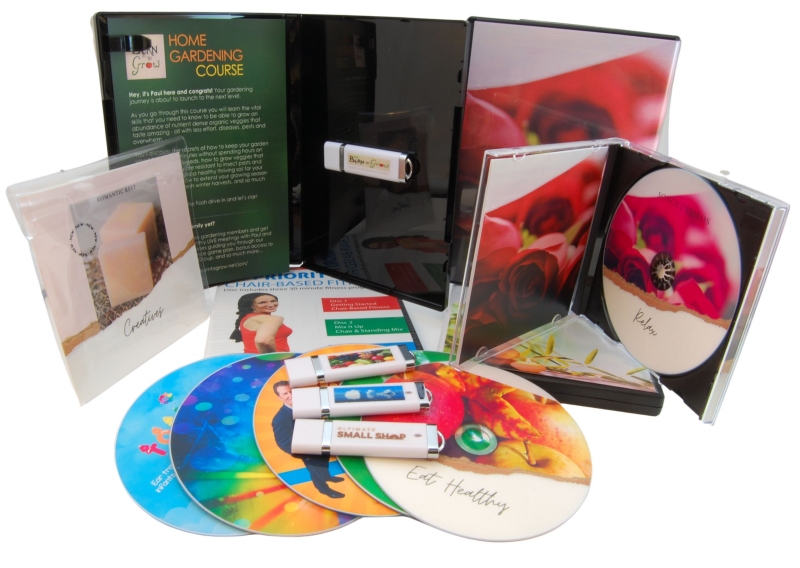 Build your brand by offering a physical product. Your customers and fans will have something to see, feel, touch, and put on their shelf to remember you by. There are countless streaming services that fans forget the minute your music or video stops playing. Create a physical connection that can be remembered for years.