You may add our Buy Now Buttons to your site
Retail Order Buy Now Buttons for Websites
If you don't have a shopping cart, add TrepStar Buy Now Buttons to your site.

Our purchase page/cart handles all order processing, manufacturing, fulfillment and shipping of your custom cd/dvd/usb products.
TrepStar Cart Takes Customer Orders
When the customer clicks on our Buy Now Payment Buttons, They see a purchase page with your products. They may select one or more of each of your items.

Click here to see a live example of how one of our publishers uses the Retail Buttons.

Shipped Next Business Day
The customer pays by Credit Card or Paypal. When the purchase is complete, we manufacture and ship your product to your individual customers automatically.

You receive net proceeds from TrepStar via Paypal.
Example of TrepStar Buy Now Website Payments Button
Copy and paste some simple HTML code to your website or facebook page and you're ready to take orders.

When the customer clicks the payment buttons, they will be directed to a TrepStar shopping cart where the customer address, email, and credit card information is collected.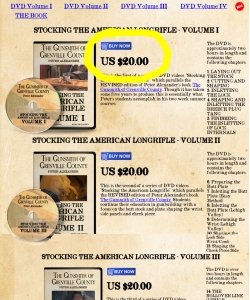 TrepStar Online Shopping Cart

Your customer selects one or more products, and enters shipping and billing information.

We accept payment from all major credit cards and Paypal.

The custom cd/dvd/usb products are manufactured on demand and in the mail usually the next day thanks to our on-demand fulfillment services.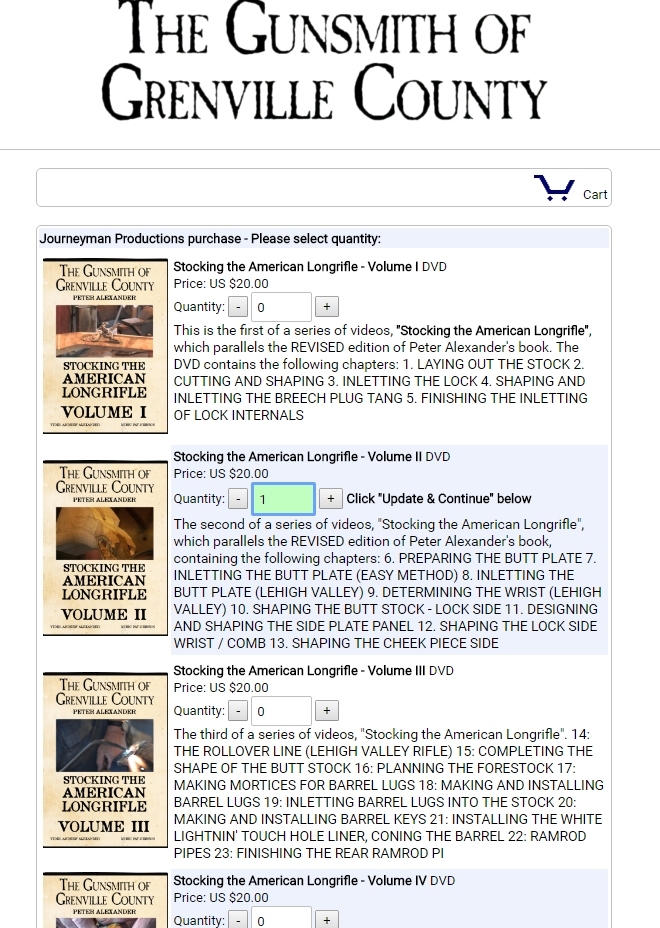 Publisher Net Proceeds
The net proceeds you receive from TrepStar are based on your sales price. We pay you the net proceeds via Paypal. The following example shows you net proceeds based on a $25.00 retail price (the price you charge your customer). The customer will pay shipping and handling in addition to the purchase price.
Example TrepStar Retail Order Page Net Proceeds Calculation:
If you set your product retail price to $25.00, your TrepStar retail order net proceeds would be:
Retail Price:
$25.00
The retail price you set from within your project. We charge the customer this plus shipping/handling.
Shipping/Handling:
n/a
Your customer chooses a shipping method during the purchase process. We add that amount to your retail price to cover our shipping/handling costs so you don't pay them (your customer does). Would you like to reduce the S/H costs that are charged to your customer?
Manufacture Cost:
-$2.14
The amount we charge you, the publisher, to manufacture the product (as most commonly configured).
Processing Fee:
-$1.50
6.00% of $25.00. This covers the fees we are charged by our merchant provider.
Net Proceeds:
$21.36
This is the amount TrepStar will owe you. You pay manufacture cost, and processing fee. Your customer is charged extra to cover all S&H.
How do I get started with online orders using TrepStar Buy Now Buttons?
Retail Order Cart Settings
First, sign up FREE TrepStar account, create a project, set your retail price and product description.
From within your TrepStar account, there is a 'Retail Order Cart Settings' button where you may configure the look and feel of the shopping cart, and get the HTML you need to place on your website.
Get the Trepstar Buy Now Button Ecommerce shopping cart HTML Code for your website

Get HTML Code, and configure discounts and coupons.

Customize the TrepStar website shopping cart to look more like your site.