Order any Quantity CD/DVD/USB at Wholesale Prices
Wholesale Ordering and Fulfillment
Create a free TrepStar project. We'll help you configure it.

Submit wholesale orders in any quantity, even as low as one. We usually are able to ship product the next day.

Don't have a shopping cart yet?
On Demand Manufacturing
When your customer purchases from your shopping cart system, TrepStar will manufacture and ship your product in quantities as low as one at a time!

Order product in any quantity at low duplication prices.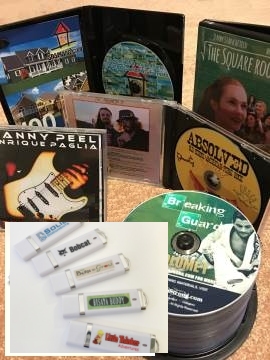 Shipped Next Business Day
Many publishers use our service to send individual products to individual customers when orders arrive.
Use the Order Form to Select Products & Quantity
Wholesale Order Form
After you create your TrepStar project(s) you'll be able to submit an order. We call it wholesale because we are charging you directly, at the lowest price possible.

If you have lots of individual customers, use spreadsheet ordering, or automate ordering.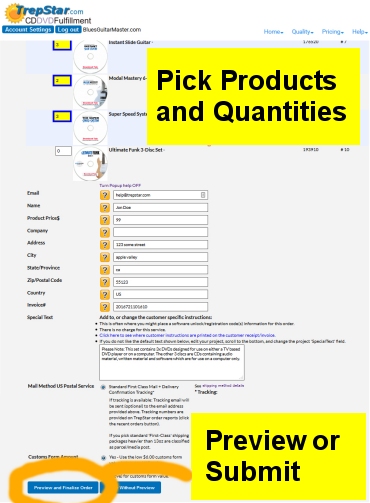 Preview Order
You may preview the order to get pricing before you order.

If you plan to submit single quantity orders to individual customers, this is helpful to understand the pricing differences for different shipping methods.